Was able to do very quick-and-dirty mockup today with a MS3X on my '73 Dodge Dart.
The ignition of the 318ci motor was already done earlier with a HEI-7 pin module, which made the installation of the MS much easier, since it runs alongside the HEI-module.
During the test the engine still has it's original distributor in it with mechanical advance and all, so I used the Fixed timing in TS.
Now the test has proven succesful I will make plans of installing everything neatly and secure with proper connectors and such.
Videoclip:
https://www.youtube.com/watch?v=mB5DSJoanlQ
Some pics of the electronic mayhem of today;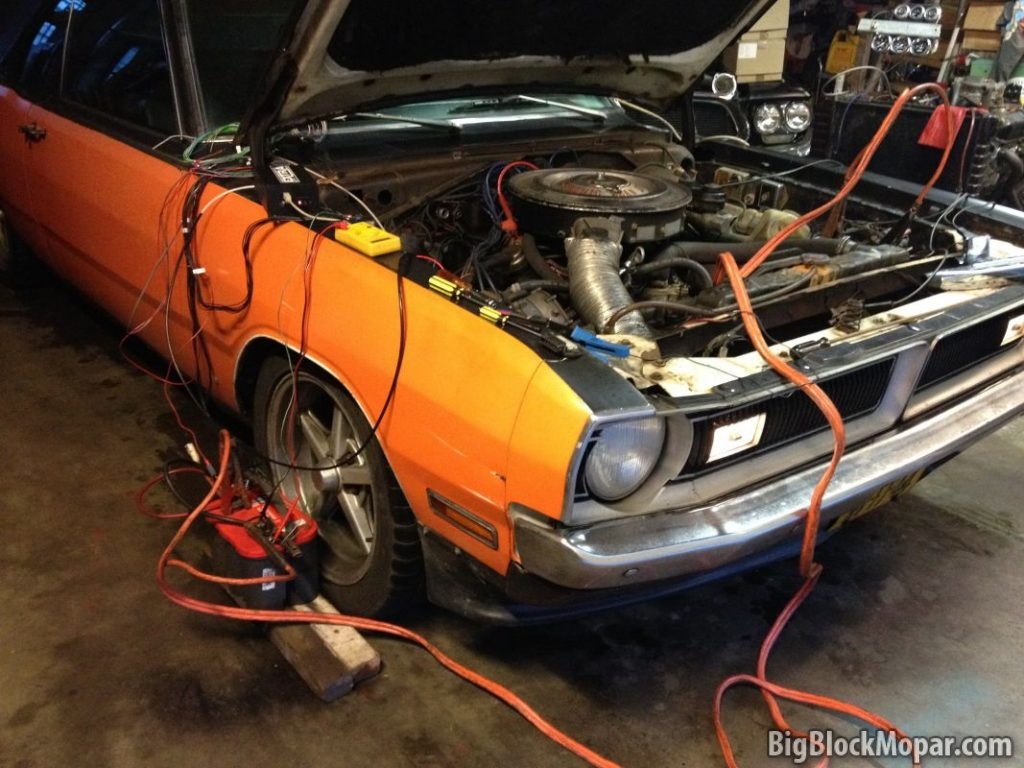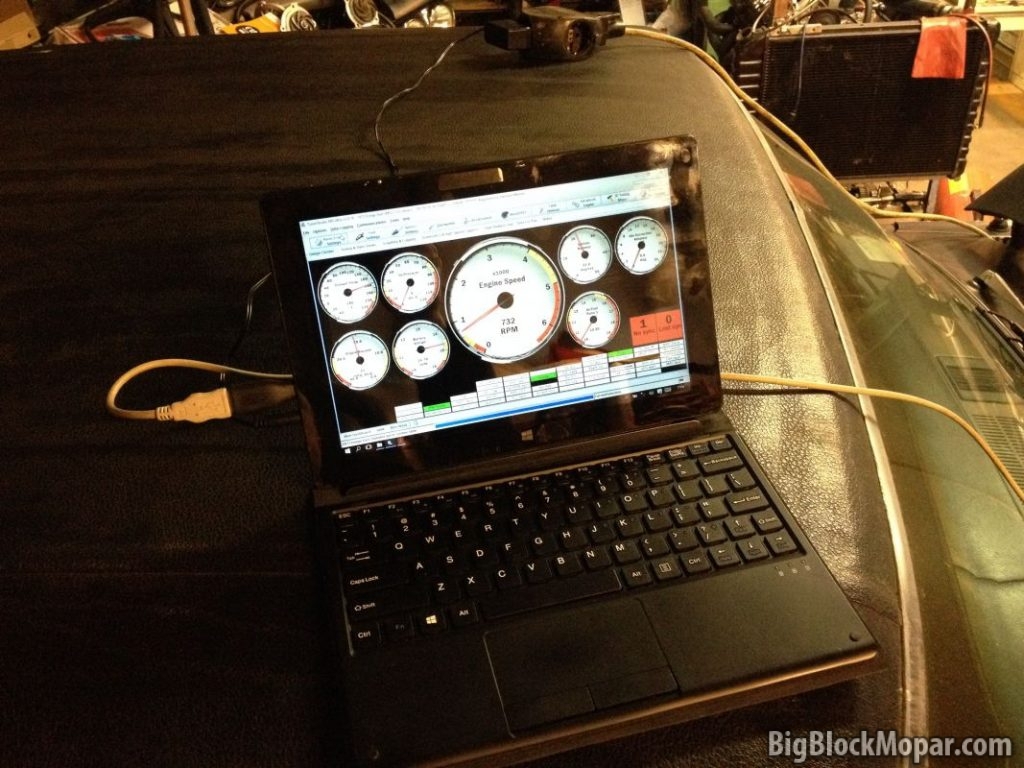 Logfile added for those remotely interested...