I'm trying to replicate 86 Mustang/Capri style gauges and I'm getting hung up - Is it possible to remove the yellow circle in the middle (red arrow) and the gauge labels? (circled in red) - If not remove them, is there a way to move them? Since I rotated the gauges the x1000 went with it and it's off center - I'd be ok if that was back centered and I could be ok with putting the digital readout of the rpm under that. - Ideally though I'd like to remove them.
I can label the gauge with the background image...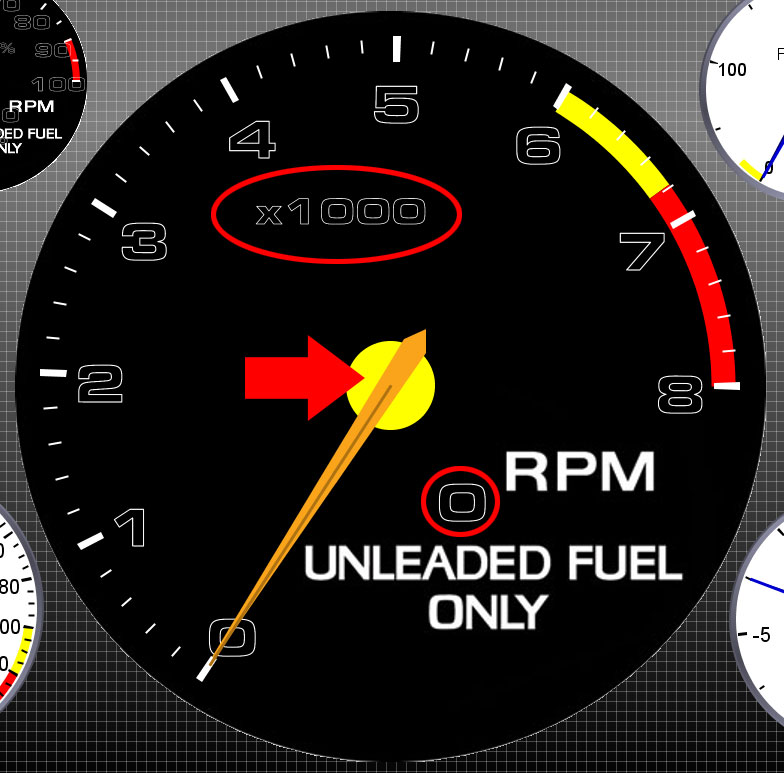 Appreciate any assistance.
Thanks,
Mike
TS version 3.0.10