*** The gauge is now available ***
Latest pictures, info and order link:
http://perfecttuning.pswebstore.com/en/ ... gauge.html
I would like to present you a new project I was working on for the last months. This will be a commercial product available in few weeks!
It's a new 52 mm (base, 66 mm overall), 1.7" Color, 24 multicolor LED, CAN bus, 3x analog inputs and more, universal gauge that will be available on the market very soon (and I'll take pre-orders)
The gauge fit in a 52 mm gauge pod and the overall diameter is 66 mm.
Here is the pictures of the
PROTOTYPES
version 1 and 2. The difference between the prototype and new version are:
- The new version will use a 1.7" OLED instead of a 1.5" OLED.
- The new version is slimmer
- New version doesnt have a connector on the back. There is wires going out and the connector will be inline for a cleaner look when installing without gage pod.
This is what the prototype version #1 look like: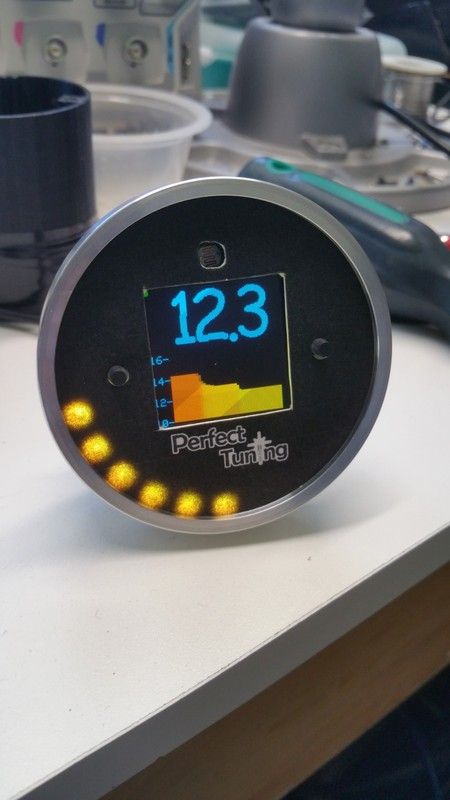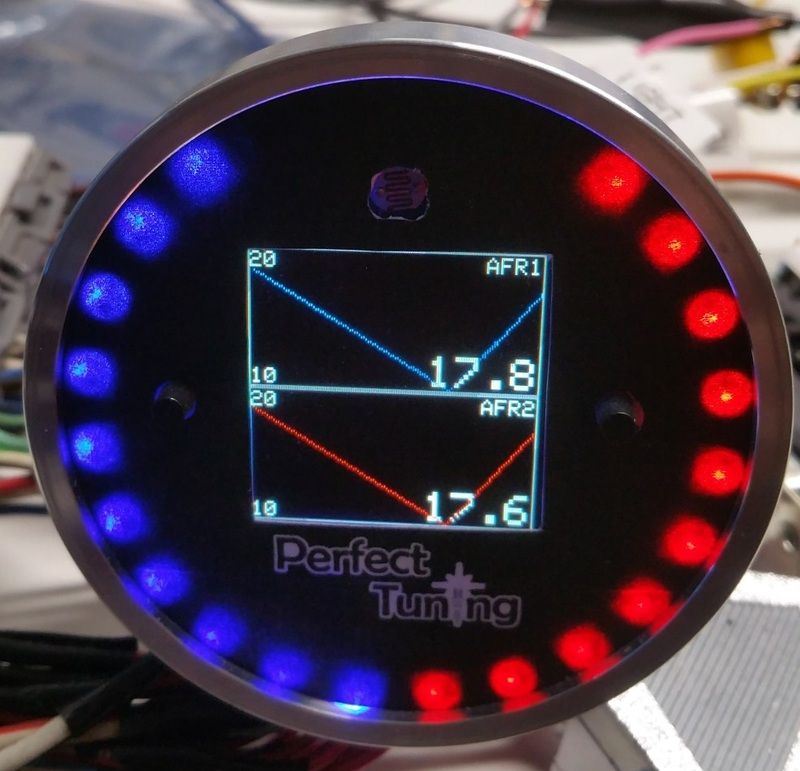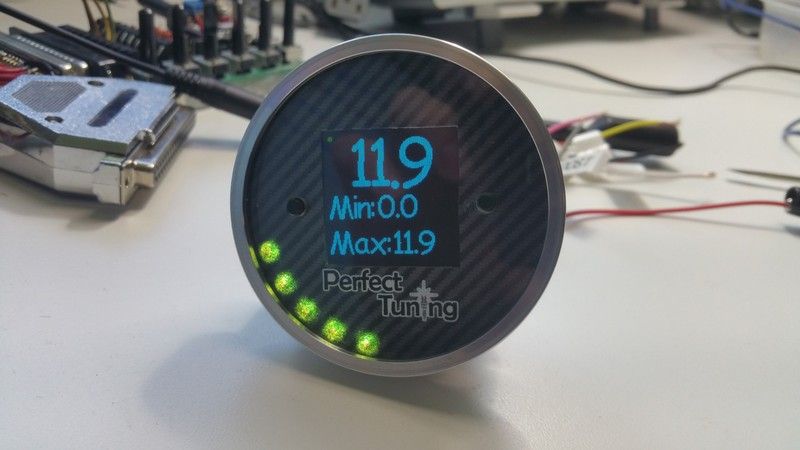 And prototype version 2 and final version will look like:
All gauges will be made from billet aluminum and will be anodized black (or other colors on demand) for a very clean finish.
The gauge will be able to request data on the MS2 and MS3 over CAN bus. I plan to support other ECU later and OBDII too.
It will also include 3x protected generic 0-5v inputs. This gauge can be used without any standalone to display values of sensors connected to it.
Here is a list of sensors that will be compatible will this gauge:
- GM 3 bar MAP
- 150 PSI Oil/fuel sensor
- Temperature sensors like GM CLT, GM IAT.
- AFR sensors (Like the 14point7 wideband controller or the PerfectTuning that is using the Spartan 2 controller from 14point7).
- Flex fuel sensor (later)
- And more on request.
There is an ambient light sensor to automatically adjust display and led brightness
There is a digital input too.
And 1 pwm output to eventually use it as a boost controller.
There is 2 (hidden) buttons on each side to switch between screens and to configure the gauge.
The gauge is a Wifi hotspot so it's possible to configure it with your cellphone or laptop for the advanced configuration menus without installing any software.
There is actually few nice looking screens displaying multiple values at the same time.
The colors are configurable.
It can also be used as a shift Light.
I plan to also add configurable alarms (flashing (full led) with actual value to warn you).
The final retail price should be around 249USD when it will be released to market.
If you have any suggestions, other ideas or comment, please let me know!
Thanks!