Hi all,
I have a 72 Datsun 510 with an L18 (1770cc) with alot of head work, ported to 1.5, oversize valves and a 266-488 cam.
I built my own plenum with 42lb injectors.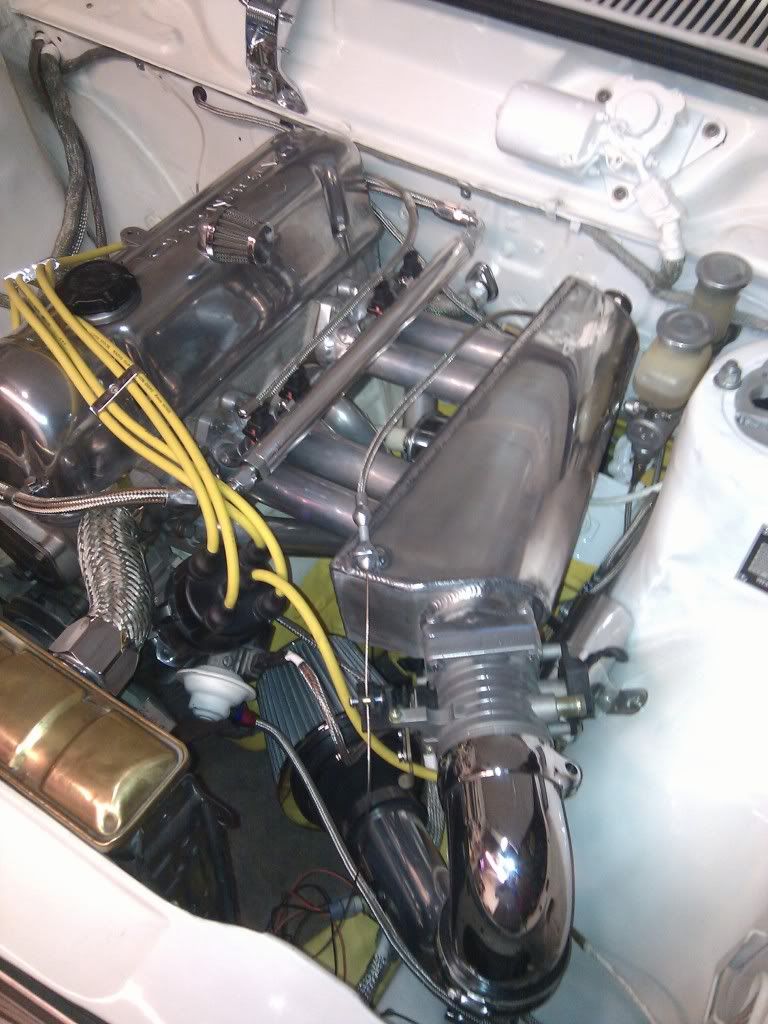 I am running a matchbox dizzy on it's own with one wire going to relay.
I have a CLT, IAT, and a innovate lc-1 that I have 0 out for now, and they all seem to be work correctly to my knowledge.
So here is the problem or I should say problems.
1st I have had her running and have tried to drive her without success, I got down the road sputtering the whole way then the fuel pump winded up and shut down
and wouldn't restart, wanted to start but no luck, and had to push her home.
My fuel system consist of a MSD pn2225 fuel pump, running from the fuel tank with a fuel filter before the fuel pump, then runs under car to a micro fuel filter into the
fuel rail then out to a holly fuel reg then back to the gas tank. Is this set up ok? and why does the fuel pump wind out and the car shuts down.
I have the fuel pump running off of the relay board and grounded to the battery.
2nd is starting problems I seem to be getting to much fuel, I have adjusted the CPW, WUE, ASE, PPW, VE and AFR with no luck.
I will attach a data log that honestly some of it I dont understand, although have read everything I could possibly read.
If anyone could help that would be great Ive been
working on this for over a month and getting frustrated.
Thank you.
Mike
Sorry no data log yet got to figure out how to send.