Bug report #2
When I create a new project in TS for my MegaShift, I direct it to the INI file that I downloaded from their page. When I do that, TS throws a fit about null errors in the ini file, says the ECU configuration isn't valid, throws 2 more null errors at me, and then bombs out and say it can't open the project.
It does it on TS 1.11, but it works perfectly on 1.004, sans the fact that it's complaining every time I open a window that there's no default MSQ loaded - none exists for MegaShift. I think I need to be connected to a controller, but I'm waiting for Lance to confirm that. The screen caps below are in the order that I get the messages under 1.11.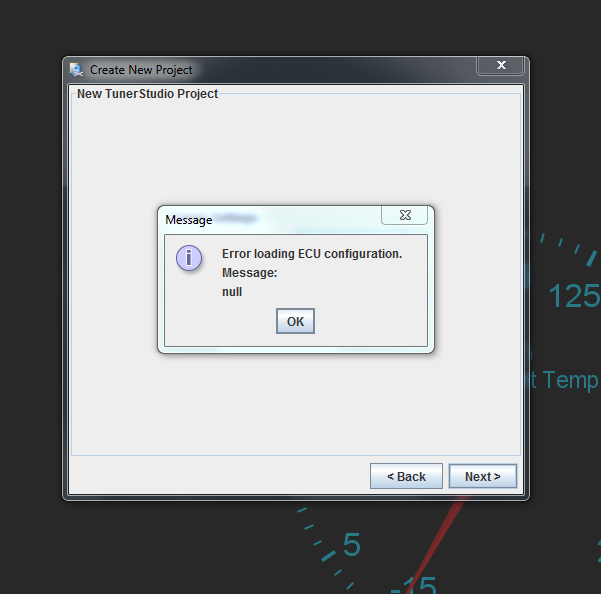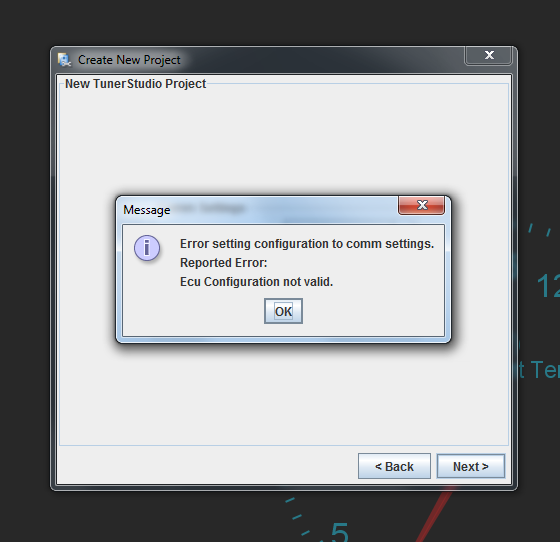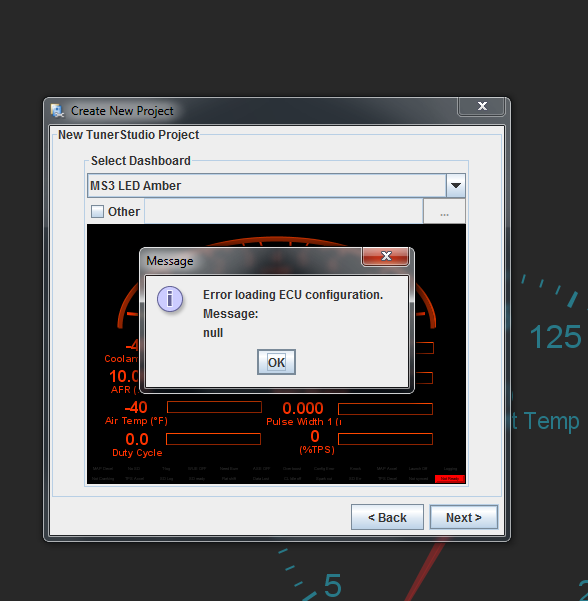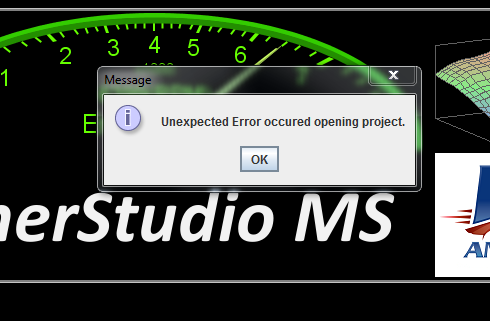 On a side note, I keep the installer for EVERY TS version since I've started using it - like wayyy back to well before 0.9x
so I revert back if something like this happens.