haven't seen anyone do a writeup or even say they got this cheapo bluetooth working.
this should work for the ms2 or 3 if you change the baud rate on the bluetooth with hyper terminal.
using this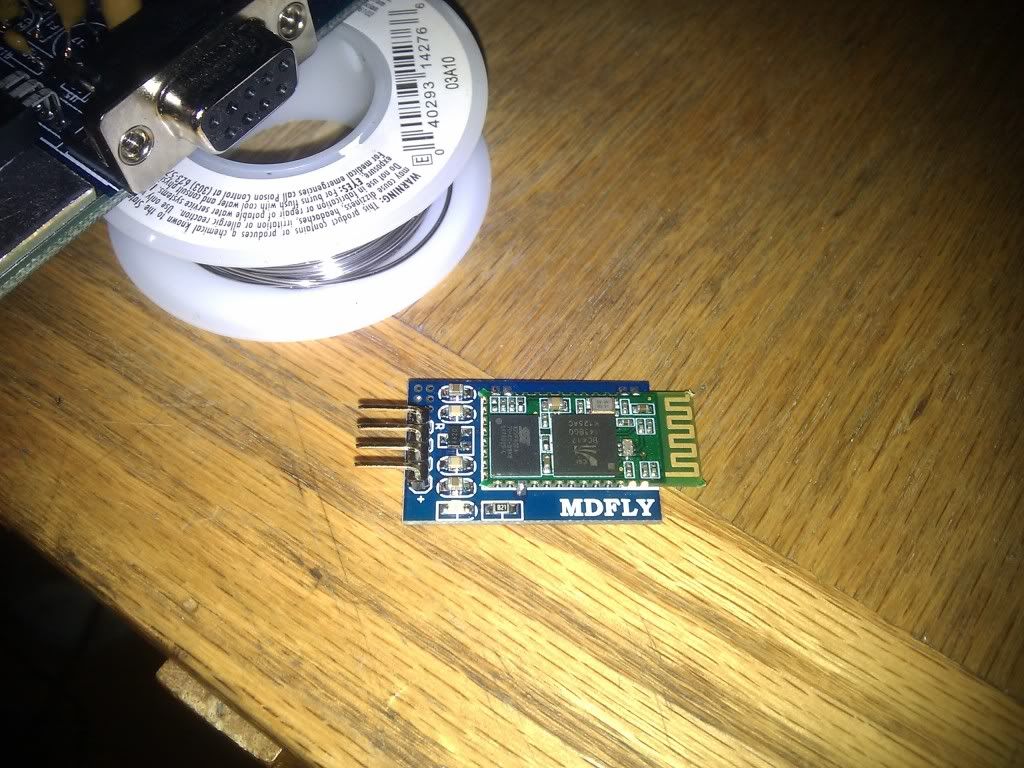 ebay=> similar to this(shop around)
auction
for some reason these do not like to talk through the db9 on the MS.
i made a jumper off the db9
pin1=5v
pin5=ground
you dont need to get the power and ground from here, you can take it from the proto area if your going to keep the bluetooth inside the ms case.
RX=pin 13 on processor, or pin 12 on rs232 chip
TX=pin 12 on processor, or pin 11 on rs232 chip
schematics page=>
http://msextra.com/doc/general/ms1v3schems.html
i just soldered some small wires to the underside of the rs232 chip and ran them out the front of the case, then soldered them to the rx and tx pins on the bluetooth.
thats it. this way i just pull the connector and i can plug my laptop in with a serial cable(that is untill i get bluetooth for my laptop
)
range is not an issue, once i connect with my phone i kept a connection to the MS through 4 walls and about 60feet. it only then started to miss some reads, displays around 12.5 reads a second.