I'm running a v3.57 with msnse directly controlling a ford coil pack with wasted spark and using batch fire on a 4 cylinder with a 36-1 trigger wheel. Car fired up this morning for the first time and seemed to be running great. I then went back to start it later on and it was missing on at least two cylinders. I plugged the noid light into the harness and seem to be getting intermittent flashes on all cylinders. I'm getting very very dim pulses with the noid light most of the time as well. This is the tooth logger from the other day.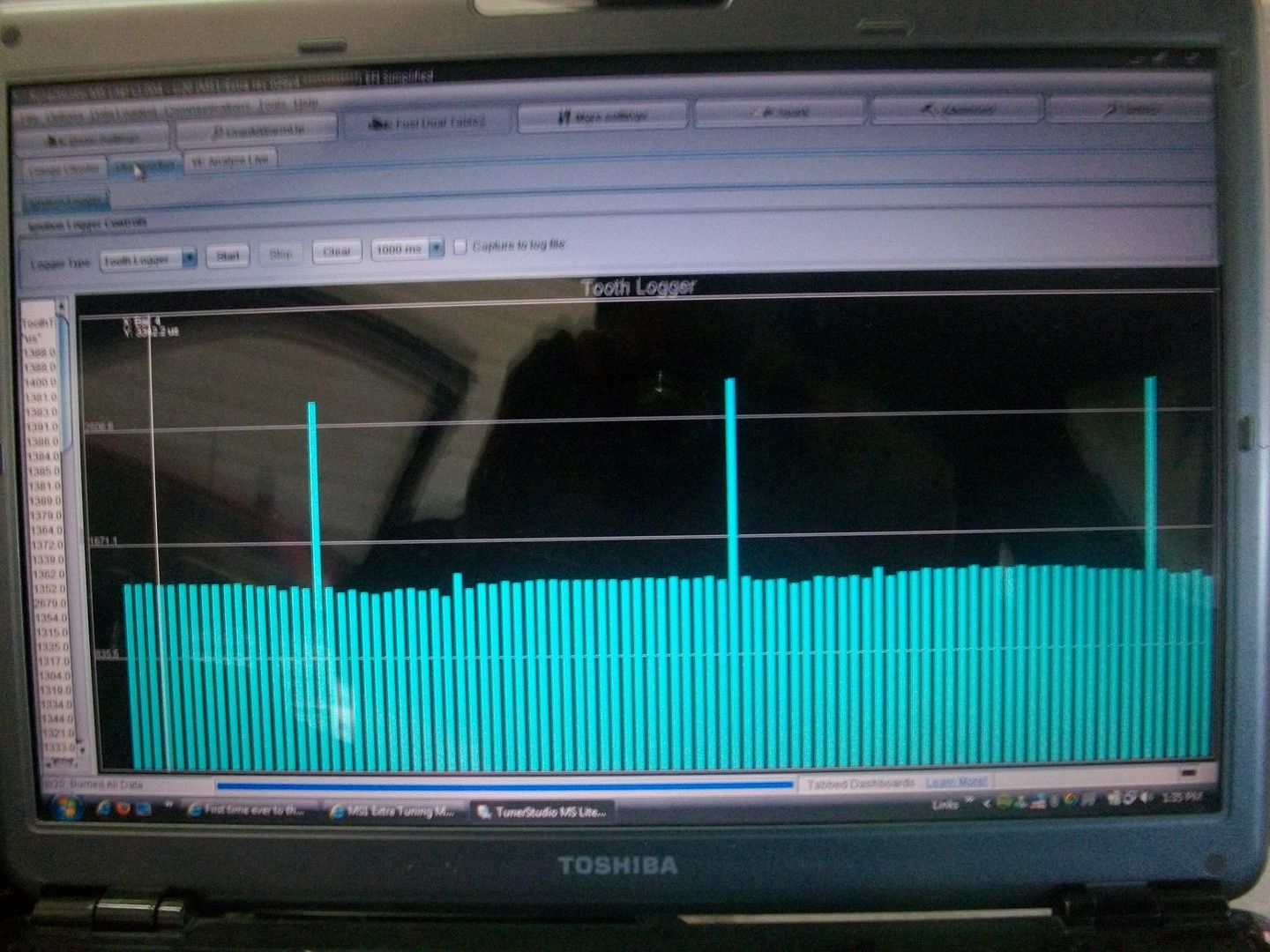 I thought I had a problem in my wiring or in my db37 connector so I ordered up a pigtail and used it hoping to solve the problem. Car started up and ran great after the install and now the problem is back. I did nick the VR sensor the other day when I was adjusting it but it still seems to be working properly with the tooth logger. I ordered a new one just in case. I got an 18" pigtail. Is it possible that it's getting noise in the last 18" before the ecu? I didn't shield anything in the pigtail.
I attached the log. Ignore the maf, it wasn't plugged in, and plugging it in the problem still remained.